Welcome to Greystone Veterinary Hospital! In our cozy reception area, you can grab a cold beverage, or a cup of coffee a snack and relax prior to your pets appointment! Anything we can do to make you or your pet more comfortable during your short wait - please let us know!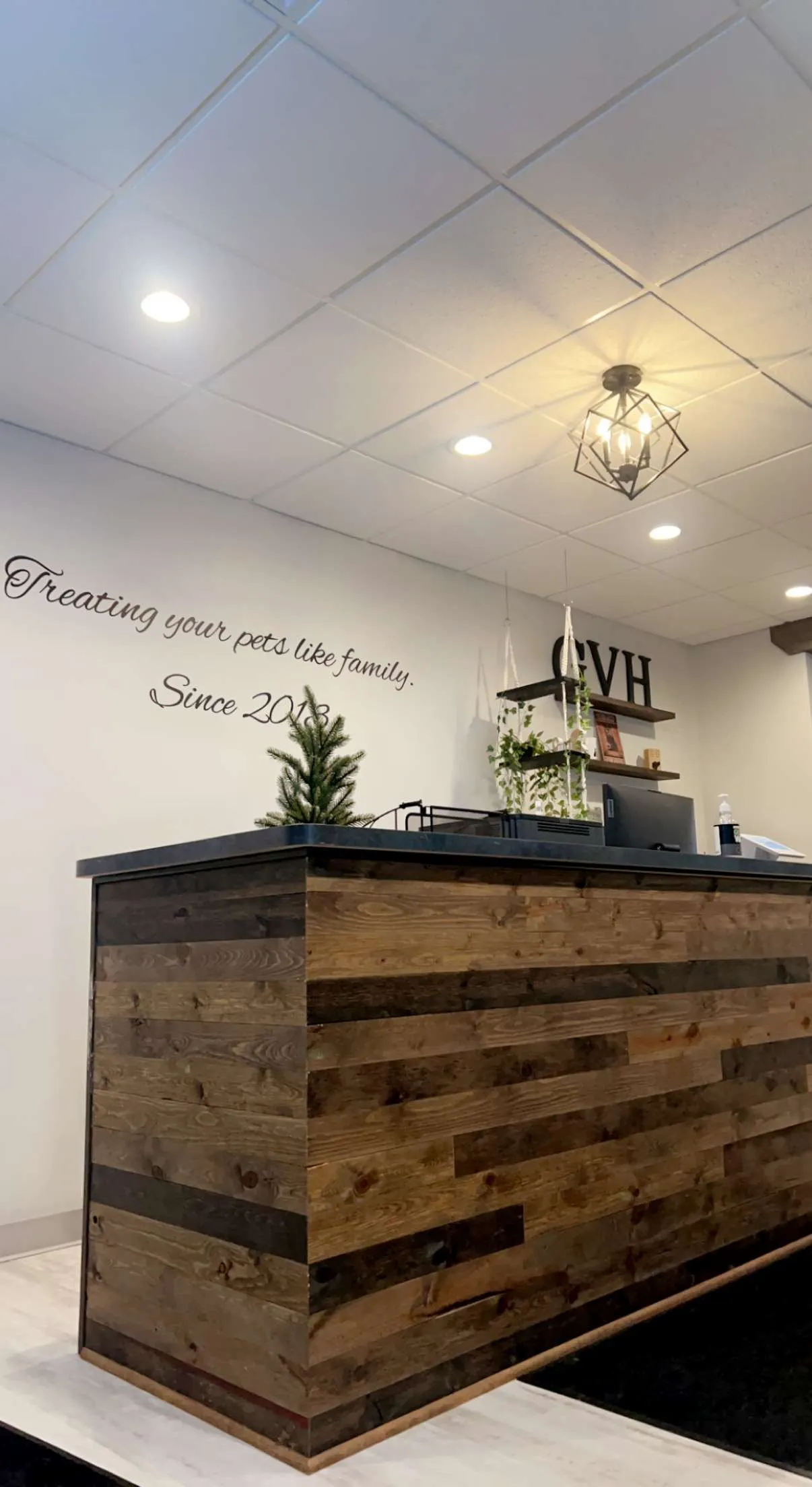 ---
EXAM ROOM
Our 6 spacious, bright examination rooms are clean and stocked with everything we need to examine your pet! He/she may even get a tasty treat while in the exam room! Our doctors performs full, complete physical exams, including ear and eye exams as part of the routine wellness visit! Your pet will even get a report card and a full detailed appointment summary.
---
PHARMACY
If your pet needs medication, chances are we have it in stock in our fully stocked pharmacy! From pain medications to heart worm, flea and tick prevention to antibiotics and supplements, even prescription pet food - we have it all! If we don't have it in stock, we will have it within a few days and can even mail it to you for your convenience! We are proud to support Hills to Home - where you can have your pets food delivered right to your door!
---
SURGERY
If your pet needs surgery (routine or emergency), your pet will have his or her procedure done in one of our clean, professional surgical suites. All of our patients undergoing anesthesia are closely monitored with top of the line equipment, including blood pressure , EKG, Oxygenation and Capnography (all to keep your pet extra safe during their procedure!)and have an intravenous catheter in place for fluid and drug administration during surgery - just like a human hospital! Our suites are kept clean and even has it's own air filtration system - all to make your pets procedure as safe as possible.
---
IMAGING
If your pet needs x-rays - we have you covered! Our *NEW* digital x-ray system allows for fast, high quality x-rays at a fraction of the time. We can also quickly send your pets radiographs to a boarded radiologist for confirmation of suspected problems and a "second look"! We are now proud to offer digital dental radiography and have a brand new, ultrasound for body scans and heart scans.
---
LASER THERAPY
Laser therapy offers a pain-free, surgery-free and side effect-free method of pain and inflammation control for pretty much any problem! Laser therapy has been effective in managing pain and inflammation associated with arthritis, back issues, skin diseases/infection. See our Laser therapy page for more information!